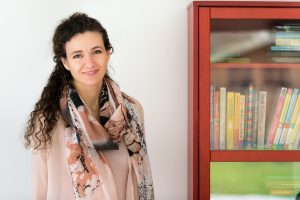 Other than that, I am happy to tell you a little about what I have been doing in recent years. For over a decade I worked in a variety of sectors: from the automotive industry to the European institutions in administrative functions, from receptionist to PA and HR consultant. A number of foreign assignments enriched my world view. My decision to switch to psychology started with an initiation year in 'Transpersonal Studies' in California, USA, in 2001. In a nutshell, this movement aims to reconcile Western psychology with Eastern wisdom.
As the various work environments continued to refine my convictions and expectations about career, work pressure, work relations, etc. I followed an evening course in clinical psychology at VUB, graduating in 2007.
In June 2010 I received the title of NLP Master Practitioner and in 2015 I obtained the certificate of Solution-focused, short-term, cognitive and systemic psychotherapy from the Korzybski Institute. On a self-taught basis, I continue to immerse myself in positive psychology and in natural, unconditional and attachment-based parenting. I have been blessed with three wonderful daughters.
I have been working with adults in my practice since 2009. After the birth of my third daughter I closed the practice temporarily. Currenty , I work full-time again.
Bewaren
Bewaren